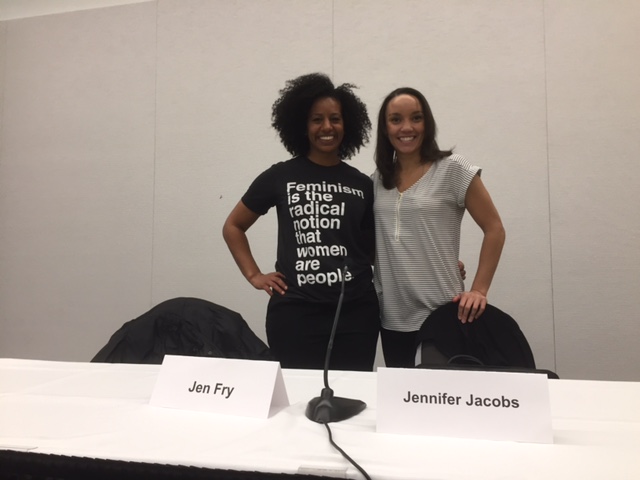 Talking about race within your team is always difficult. No one knows how to start the conversation because they are afraid it will go in a direction that can't be handled. Do not be afraid! Please listen to the recording of the seminar Jen Jacobs and I led to get information on definitions, how to use cultural centers on your visits, and how to have those tough racial conversations.
Recording of the AVCA 2017 Seminar
Powerpoint of the presentation
If you are interested in having me speak to your school or athletic department on race related issues please contact me at jenfrytalks.com.